Lactose-Intolerant Man Creams Starbucks In Facebook Post Written On Toilet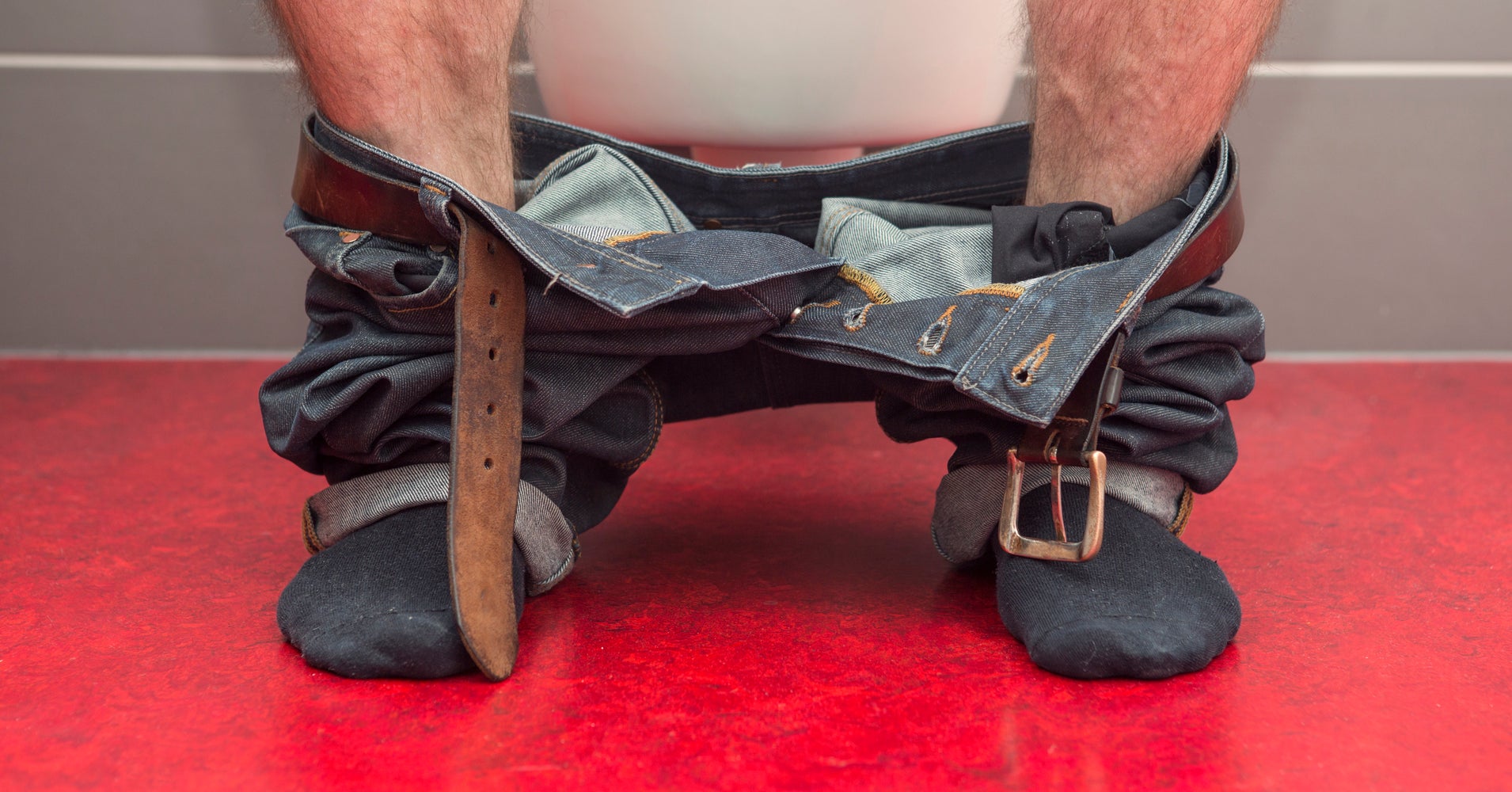 A lactose-intolerant man who says he pooped 11 times after a Starbucks barista put dairy milk in his iced coffee is now giving the company lots of crap in return.
Demit Strato of New York discovered he was lactose intolerant four years ago, so he always requests soy milk when he orders iced coffees at Starbucks.
However, the baristas don't always honor or remember his request, leading to lots of tummy trouble and time in the toilet.
The most recent occasion was on Monday, when Strato stopped to get iced coffee before going to his business, Jam Juice Vape Shop in Bayside, Queens.
"My store is a 3 minute drive from there," he told HuffPost in an email. "Before I parked, I knew my morning was going to be rough."
Strato ended up spending most of the day on a toilet seat. He was so mad that he typed an angry rant while sitting on the can and posted it to Facebook.
This was the final straw for a situation that he says is all too common.
"I've been going to coffee shops for a decade and it's happened more times than I can count," he told BuzzFeed News. "I'll get some cross contamination or just straight up regular milk." 
In his lactose-intoler-rant, Strato said he had pooped 11 times in a single day and that his "bottom hurts from all the wiping."
"Do you think I enjoy soy milk? Does anyone enjoy soy milk? Really? I don't order soy mill because I'm bored and want my drink order to sound fancy. I order soy milk so that my bottom doesnt blast fire for 4 hours."
Strato's reaming of Starbucks didn't hit a bum note on social meda. Since Monday, it's been shared more than 35,000 times.
He told BuzzFeed News going viral was "an awesome surprise," but added, "You'd be really surprised by how many women are trying to go out on a date after this, too."
Starbucks did not immediately respond to a request for comment from HuffPost. But other outlets report the coffee chain contacted Strato and offered him a $50 gift card for his problems.
Strato told HuffPost that the Starbucks representative who contacted him also suggested "he was going to address it with his area manager and have a training about dietary needs and lactose intolerance."
Still, he's not sure if it will have any effect.
"If you read the comments [in the Facebook post], baristas said they don't really take it serious[ly]," Strato said. "And many people complained that their baristas also very often give them regular milk."
Lactose intolerance affects as many as 12 percent of the American population, but the symptoms aren't the same for everyone.
The website also said that are stories of evil baristas who purposely give real milk instead of soy to customers who seem extra annoying.
Despite promises from Starbucks to give baristas proper training on lactose intolerance, Strato said he's going to have to be his own watch dog.
"I'm going to start consistently watching them from a distance," he told HuffPost.
Published at Wed, 28 Jun 2017 22:12:30 +0000